Crtsh#
README
Crtsh#
Crtsh is a platform that permits you search for certificates that have been logged by CT.
Requirements#
It does not require any requirements.
Crt_sh_Transparency_Logs#

Author: crackytsi
License: AGPL-V3
Version: 1.0
Supported observables types:
- domain
Registration required: True
Subscription required: True
Free subscription: True
Third party service: https://crt.sh/
Description#
Query domains against the certificate transparency lists available at crt.sh.
Configuration#
No specific configuration required.
Templates samples for TheHive#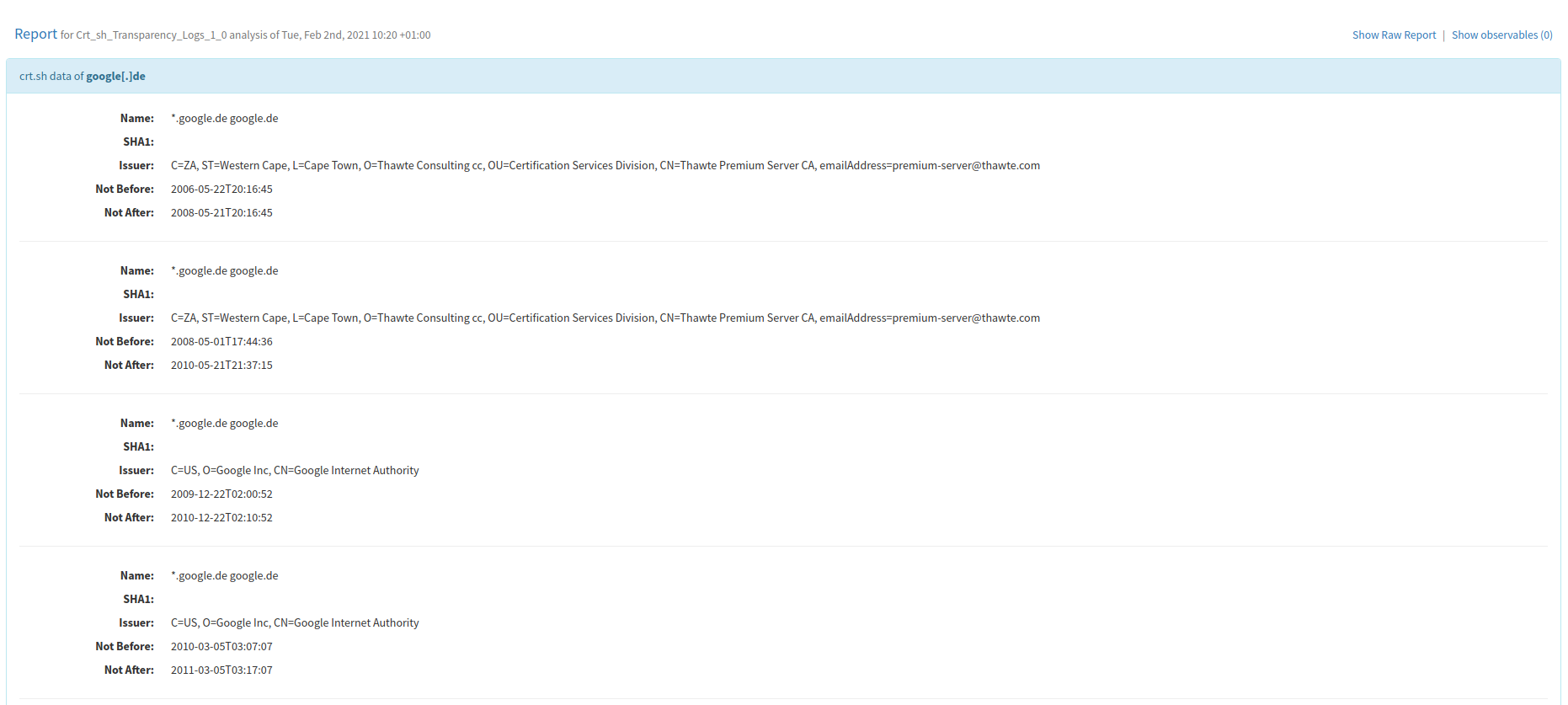 ---
Last update:
November 15, 2021 06:39:12